Golden Boys

April 2018 ––
Hello! This is Zicz. Are we going to Egypt?
It's the beginning of April. Spring at full swing at Fort Mokotów. This time of the year it was... more pleasant than the hell I was supposed to go to with Zicz. I remember that I bought Japanese whiskey for the first and last time in a duty-free shop at the airport. The last one, because it was terribly small and horribly expensive, like an average apartment in Tokyo.
Mohamed Hamdalla. Then - Co-Managing Director and Executive Creative Director at Leo Burnett in Egypt. I don't know how he is doing today. Then? I didn't know the guy. It was just someone from Cairo. I had only heard some legends that agencies kiss his hands when he agrees to make their advertisement. Luckily, we only do a quick 60-second with some players from Saudi Arabia.
At that moment, before I left Poland, I thought ... okay, another job for MEA. After all, I had already been to Africa. We made a leopard for
Schwappes →
in the villa of a Russian oligarch in
Cape Town →
Ziczu will pull the wool over everyone's eyes. I will take care of the set. What could go wrong?
We were accommodated at the Hilton Hotel on Zamalek Island, in the middle of the Nile. From the tenth floor, the city looks like District 9. Mastery of composition. Subdued colors. We look forward to meeting Mr. Hamdalla. He is to receive us at his home. There are many topics of the two-day film plan to talk about.

---
Egyptian advertising market
Plans vs visions ––

On the way to the meeting, I realize that there is no left turn at major intersections in Cairo. I will skip the fact that the lines separating the lanes are apparently painted for fun and that it is possible to drive without air conditioning, but not really without a functioning horn. But this lack of a left turn ... I understood it only after 2 days of daily commutes to the set. It would basically end up with an unimaginable disaster in land traffic. Want to turn left at the three-lane intersection? Just turn right, make a U-turn and drive straight across the intersection.

We drove up to the director's mansion. Hookah, weed, whatever you want. Creativity requires support. "Then let's talk about this movie."

Hamdalla: So, we have five players. They will be advertising Pepsi. In fact, I don't have an idea for the whole movie yet. The problem may be that all five of them are unavailable on the set at the same time. One can be there at 2 p.m. for two hours, the next one in the evening, and the other three are not available until the next day. So I propose to make 5 films of 30 seconds each.

Me: Well, that gives us 180 seconds of material for post-production?! What about the 60 seconds we budgeted for?

Hamdalla: Cool, it's going to be okay. Have a cup of coffee.

I drank a lot of these coffees, delicious, sweet, very Arabic. My ass was screaming Yalla يلا for the next days, because how can you be close to the pharaohs and not get to know their curse?
---
Shoot

Somewhere near Cairo ––

We named this project internally "Golden boys" because? Because they dressed them in gold T-shirts. End of story.

Big set. Perfectly prepared bluescreen. Hanging from the ropes for hours without moving. Five movies - five technocrane mastershots. Slow travel accelerated by 200-300%. It required incredible strength, blockers, supports, and keeping the facial expressions/grimaces unchanged for several dozen seconds. I have no idea how the men from the team of Christy Morcos managed it, but I know how much the Saudi players did not. All attempts with athletic stunt performers turned out perfectly. Players in the main roles - shook-up pussies.

At that time, I had no idea that the awfully talented and extremely nice, the aforementioned

Christy Morcos →

Stunt Performer from South Africa, wife of an Egyptian director - would be Amanda Collin's double in the "Raised by Wolves" series 0_o

But let's go back to the land of Egypt...
---
The final result

Three weeks later ––

... and in fact, let's go back to Warsaw for a moment. To the Platige Image bunker. Computers, roto, keying, late weekends, whores and cocks thrown into this ad. A team of four. A tight budget for one movie and there are five to be covered. Huge set extension, erasing dozens of ropes on which extras were suspended. Projections, smart vectors ... all in thirty second mastershots. In my opinion - thanks to Tomek Januszewicz, Mariusz Seliga and Piotr Popielawski - it turned out amazing! Hamdalla visited Platige Image. These were the films that, thanks to the quality of their production, were the springboard toother, even more fucked up, Egyptian productions.

Judge for yourself →
---
Trip
Asking the pharaohs why they punished me with a shit ––
And finally, a return to Egypt. It's probably such an away tradition. One day of a breather. But where to breathe in Cairo? Of course, under the pyramids or at the night market. We were taken there, put on horses and giddy up under the pyramids. Unimaginable heat. Just standing still causes hyperhidrosis. Artur Zicz was pissed off mercilessly. He protested, dismounted the horse, and told the handler that he would not go. He led the animal by the reins all the way. The horses to Morskie Oko are hell's kitchen. The horses under the pyramids are living hell for animals. Whipped by a Hassan or an Amir, carrying pumpkins like me or a bit bigger Zicz.

This is what I remember about Egypt. Overrated, a bit dirty, gastric, no left turn. I will never go there on vacation.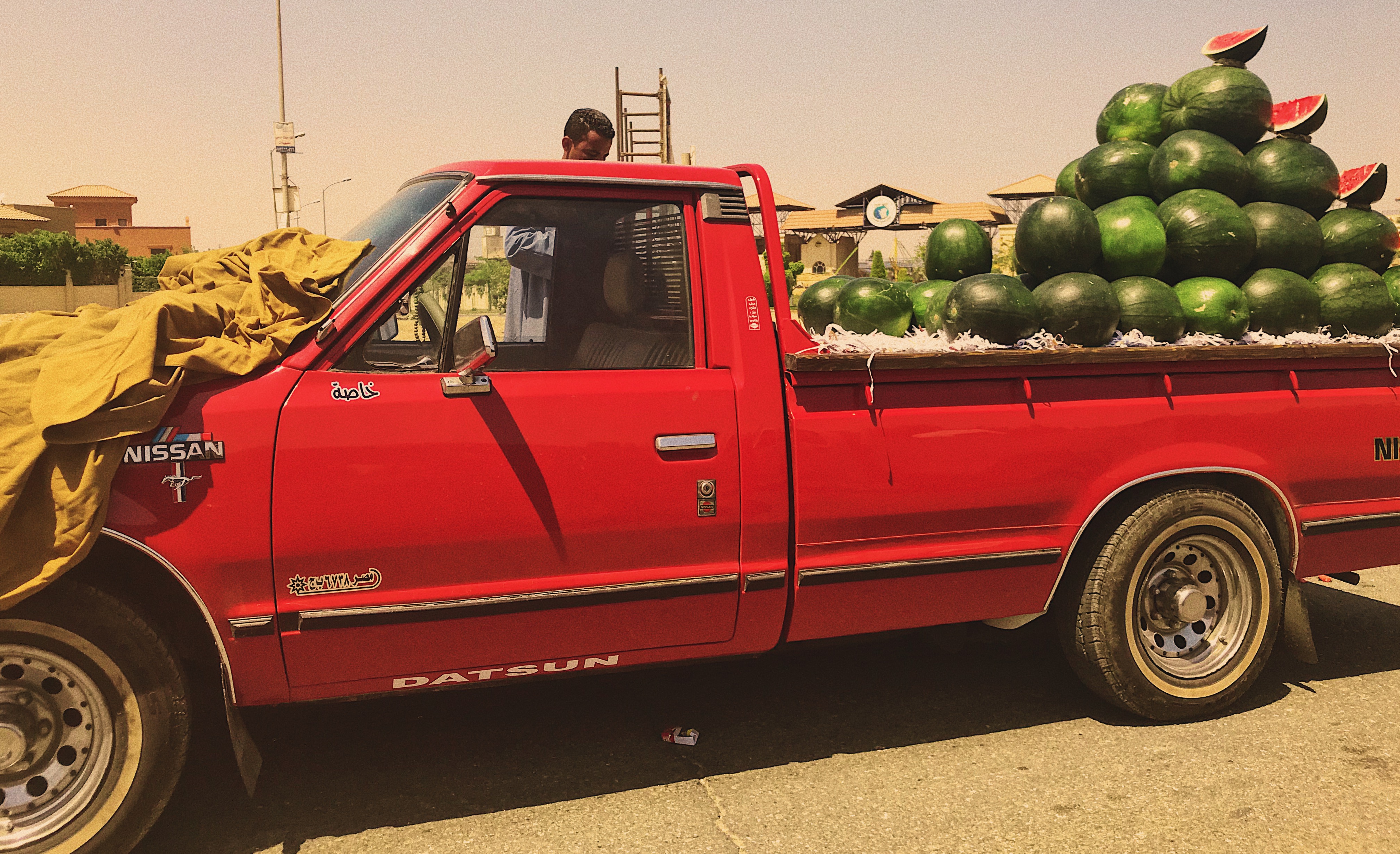 Copyright © 2021 FRAMEFLOW